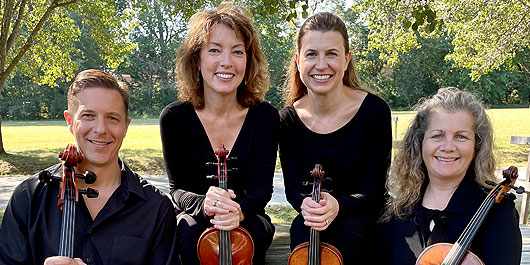 Booking Instructions:



Please call for current Harbor Quartet and Harbor Trio rates.

Click below to download the Harbor String Quartet booking information sheet. Please fill out all of the pertinent information and mail the sheet back with your check as a deposit for the event you are booking. The fee for the quartet (or trio) for the ceremony only, will include prelude music (about 30 minutes before the wedding begins as people are arriving), the bridal party processional, the bride's music and the recessional. It may also include music within the ceremony if it is requested. The beginning of the prelude music until the end of the ceremony shall not be more than 70 minutes total.

Click here to fill out the Harbor Quartet contract
Complete all fields, then print and sign the PDF.

Click here to fill out the Harbor Quartet booking information sheet
Complete all fields, then print and sign the PDF.

Click here to download our Harbor Quartet Repertoire

Payment Information:
Want to pay your deposit or your entire amount online? Click the "Pay Now" button below to be taken to Windborne Productions' (our parent company) payment center… Or Scan the QR code with your phone to open your PayPal app.


Performance Information:
For outdoor events, the quartet requires shade from direct sun. This may be accomplished by a tent, tree shade, or a covering.
We bring everything with us that we will need for performing except chairs without arms. That is to be provided for by the client. It is not necessary to mic or amplify the quartet.
We provide information for the trio (one violin, one viola and one cello) as well as the quartet (two violins, one viola and one cello) to give clients a choice according to the size of their wedding and budget. While we have a lot of music for both groups, we find that the quartet has a fuller, bigger sound. We recommend the quartet for events that are longer than 2 hours.
We are happy to find a special song or piece if we don't have it. Just let us know about 4 weeks in advance and we'll do our best to
find it.


The Harbor String Trio (violin, viola and cello) and the Harbor String Duo (violin and viola) were formed as an alternative to the quartet for individuals who have a smaller performing space or a wedding guest count of less than 100 people. Music selections for the trio are similar to the quartet with a few exceptions. For shorter events (ceremony only, ceremony and cocktail) the trio and duo are good financial alternatives to the quartet.
Trio Downloads:

Click here to fill out the Harbor Trio contract
Complete all fields, then print and sign the PDF.

Download Harbor String trio booking information sheet
Click here to download our Trio Repertoire
Duo Downloads:
Click here to fill out the Harbor Duo contract
Complete all fields, then print and sign the PDF.

Download Harbor String Duo booking information sheet
Click here to download our Duo Repertoire